Fast, Easy and Affordable
Available 24/7
Continued Education Courses
Won't Let You Fail
Kentucky Contractor Continuing Education
Our Continued Education courses are: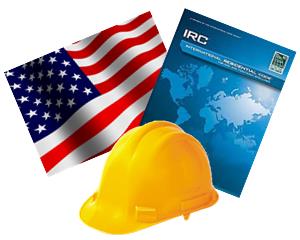 Easy (Fully Narrated. Listen, Read or both – You choose)

Fast (Start Immediately – Print Certificate upon Completion)

Convenient (Available 24/7 from any computer or mobile device)

Fully Accredited (All State Approved!)

Worry Free (Program won't let you fail and we store your records)
NEW! 2010 ADA Standards: Exterior Building Blocks – 3 Hour Online Video Course 

This three hour video course covers the third, fourth and fifth chapters of the 2010 ADA Standards for Handicap Accessible Design.
Course Syllabus


Weatherization Techniques – 3 Hour Online Course

Building homes that are well protected from the weather is important for all building professionals.  This course will teach students how to reduce building envelope failure using proven methods of construction.

Construction Safety Standards – 3 Hour Online Video Course

It is important to recognize potential hazards at the construction site before they happen and prevent those hazards.  This course teaches students the importance of safety codes, as well as the responsibilities  of the employer and employee is observing safety practices.

Energy Efficient Building – 1 Hour Online Video Course

This course brings attention to methods of green building that allow homes to have less impact on the environment, while providing a greater economic benefit to the homeowner.
Frequently Asked Questions:
What are Kentucky Licensing requirements?
Plumbing, HVAC, fire protection systems, and boiler contractors are required to be state licensed.  Electricians must be certified by the state and licensed locally.  A General Contractor license is regulated at the city/county level.
How do I get my contractor license in Kentucky?
Information may be obtained from:
Department of Housing, Buildings & Construction
101 Sea Hero Rd., Suite 100 Frankfort, KY  40601
Phone:  (502) 573-0364
Fax:  (502) 573-1057
Or contact your county or local municipality.
Are there any education, exam or experience requirements to get my Kentucky Contractors License?
Check with county and local municipality regulations.
Is contractor continued education required in Kentucky?
Check with county and local municipality regulations.
Is the NASCLA Accredited Commercial Contractor license accepted in Kentucky?
No
Does Kentucky require a General Contractor (commercial contractor) license?
Check with county and local municipalities.
Does Kentucky have reciprocity with other states?
Check with county and local municipalities.