Massachusetts CSL Licensing Requirements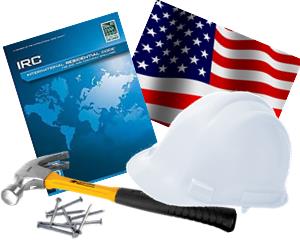 CSL CONTINUING EDUCATION:  All licensed Massachusetts Restricted and Unrestricted Construction Supervisors and Specialty Contractors who renew their license on or after July 1, 2013 are required to complete 6, 10 or 12 hours of State-Approved continuing education and submit the Certificates of Completion with the renewal. 
"Great Courses and Instructions well done! Just completed and thoroughly enjoyed it!
Looking forward to seeing you again in 2 years." Paul Corriveau, MA
Exam Prep Courses
Construction Supervisor
100% Guaranteed – Pass on the first try or get your money back!
Continued Education
Construction Supervisor
Fully narrated with printable text.
Courses are not timed and won't let you fail.
Frequently Asked Questions
Who needs a Massachusetts CSL or Specialty license?

The building code requires that construction of all one and two family dwellings of any size and all other types of buildings containing less than 35,000 cubic feet of enclosed space must be done under the supervision of a person licensed as a Construction Supervisor by the State Board of Building Regulations and Standards. The building code does not require a construction supervisor license for construction work on buildings other than one and two family dwellings that are more than 35,000 cubic feet, however, work on such buildings must be done under the control of an engineer or architect.
Please note that many municipalities in Massachusetts. separate from the State requirements just noted, often require some type of contractor's licensing on these larger buildings. Please check with local municipalities directly for local contractor licensing requirements in addition to the State requirements.
How do I get my contractor license in Massachusetts?
The license is issued by the Board of Building Regulations and Standards. Candidates for licensure must have at least 3 years of building construction or design experience and must pass a written examination on provisions of the Massachusetts State Building Code and certain reference standards in order to be licensed.
What do I have to do to get my Massachusetts contractors license?
1 Complete the Prometric exam registration form and mail it to Prometric.
2 Approximately 10 days after you mail in your exam registration form, you must contact Prometric to schedule an appointment to take your exam.
3 Prepare for the exam by taking an approved Prelicense Course. Click here to get started now! 
4 Take the scheduled exam, you must take required identification to the test center.
5 When you pass your exam, your score report will include instructions for obtaining your license through the BBRS.
The CSL application form, which is submitted to Prometric, can be found at http://www.mass.gov/eopss/agencies/dps/construction-supervisor-license.html.  Please note that the pre-exam qualifications are found on page 3 of the application which are listed below.
To be eligible to take a CSL exam, you must:
1. Be 18 years old at the time of the exam.
2. Have at least three years of experience in building construction or design in the field in which you wish to be licensed. Note the following:
Your work experience need not be consecutive, but you must document a minimum of 36 months of full-time work experience. On the exam registration form, include the month and year that you began and ended working for each employer and/or the dates that you served in the military. As authorized by G.L. c.147, §62(a), construction-related experience achieved while in military service may be accepted in whole or in part to satisfy requisite experience.
Successful completion of a three- or four-year vocational high school or other vocational school program in the field of building construction shall be deemed as satisfying one year of the required three years of experience.
Successful completion of a bachelor's degree from an accredited college or university in architecture or science, engineering, or technology in a related field shall be deemed as satisfying two years of the required three years of experience.
Union affiliation is not acceptable as work experience. Be sure to list the names and addresses of the employer(s) for whom you worked as a union member.
You must have worked full-time (a minimum of 40 hours per week) for any employer you list on your registration form. No part-time employment (less than 40 hours per week) will be counted toward the required 36 months of experience. Active military service may be considered full-time employment.
If you are an independent contractor, provide your company name and address, years you have been self-employed, employer names and addresses, and duties you have performed for each employer.
With the exception of the vocational education noted above, schooling will not be accepted as work experience.
3. List your duties as they directly relate to the field of building construction or design. Do not give only your title on the registration form, but also the duties associated with that title for each employer. For example, if you were self-employed, list the specific duties you performed (e.g., masonry, framing, formwork), not simply that you were self-employed or that you are president or owner of a company. In documenting construction-related military service, identify specific construction-related duties with which you were involved and include an estimate as to the relative percentage of your overall duties this comprised, not just that you served in the military.
4. Provide a notarized letter of attestation from your employer or the military or W2 Forms from employer.
5. Provide a notarized signature indicating: 1) you have read and understand this bulletin; 2) the truthfulness of the information provided on the registration form; and 3) that you have filed all state tax returns and paid state taxes. Information provided will be used by the state to determine eligibility for licensure.
6. Not have previously passed an examination in the same license class and/or received a license in the same class. Exceptions: 1) individuals whose licenses have exceeded the renewal period as prescribed by licensing regulations and
The testing facility is:
Prometric
Phone: 800.813.6671
Fax: 800.347.9242
TDD User: 800.790.3926
Web site: www.prometric.com/massachusetts/construction
For questions about license applications contact:
State of Massachusetts
Board of Building Regulations and Standards
One Ashburton Place, Room 1301
Boston, MA 02108
Phone: 617.727.3200
Web site: www.mass.gov/dps
How do I know when I need to complete my Massachusetts CSL continuing education?
Two months prior to your renewal date, the State of Massachusetts will send you a license renewal application.  You cannot apply for a new license until you receive this application from the State.  You must complete your continued education and receive your certificates of completion in order to attach them to your renewal with your renewal fee.  Once the State receives your renewal, certificates and $100 fee, they will send you a new license in the mail.
Your renewal date is every two years based on your birthdate. 
How do I renew my Construction Supervisor License?
Complete the required continuing education credits and receive certificates of completion.
Request a renewal application from DPS by email.     
See: Request for CSL Renewal Form   (Check your spam or junk folders for a "Renewal Notice Enclosed" item from "EOPSS MA", after you send this request.  Allow up to three days to receive this form.)
Complete and mail in the renewal application.              
Attach payment and CEU certificates.
Licenses must be renewed every two years for a fee of $100.00.  There is a one year grace period to renew licenses after expiration.  For an additional fee of $100.00, licenses can be renewed up to two years after expiration.  Beyond that it's necessary to take an exam and apply for a new license. Contact mike.guigli@state.ma.us only for extenuating circumstances.
Is contractor continued education required in Massachusetts?
Yes
We offer three Construction Supervisor Online Continuing Education courses.  
Click HERE for details on the courses or to register.
You will need the following:
If you have an Unrestricted Construction Supervisors License you need: 12 hours of continuing education every two years.
If you have a Restricted Construction Supervisors License, One and Two-Family Dwelling: you must have 10 hours of continuing education every two years.
If you have a Construction Supervisors Specialty License: you need 6 hours of continuing education every two years.
Beginning July 1, 2011, all Construction Supervisors License holders are required to complete continuing education for each two-year renewal cycle. Your licensing cycle begins on your birth date. Your two-year renewal cycle begins on the first birth date after July 1, 2011 for renewals that will occur on July 1, 2013 or after.  You will need to take continuing education courses prior to renewing your license.
How do I know if I need to complete continuing education?
Any person with a license expiration date of July 1, 2013 or after will need to comply with continuing education requirements. A licensed construction supervisor must acquire a certain number of continuing education hours each 2 year renewal period based upon license category.
Unrestricted Construction Supervisors (identified as Construction Supervisor License on the license card) must attain at least 12 hours of continuing education credit.
Restricted Construction Supervisors (identified as 1 and 2 Family License on the license card) must acquire at least 10 hours.
Specialty Construction Supervisors must acquire at least 6 hours of credit. Specialty categories include:
Masonry
Roofing
Windows / Siding 
Demolition
Solid Fuel Burning
Insulation
The maximum number of hours required for any given licensee is 12 hours, regardless of how many categories appear on the license card. A person who is licensed in a specialty category, whether one, two or all six, needs only to achieve the requisite 6 hours of continuing education credit. However, please remember that each license category requires certain content to be covered during trainings, such as workplace safety and lead safe practices.
How long does it take to complete the course?
Our Massachusetts Continued Education courses vary in length from 4-hours to 12-hours and are approved to meet the requirements for Continued Education for Unrestricted and Restricted Construction Supervisor License Renewal.  When you are finished, you will be able to print a Certificate of Completion.
Are your online courses Approved by the State of Massachusetts for Construction Supervisor Licensing credits?
Absolutely! Here is a link to our approval letter:
Click Here to view the Massachusetts Approval Letter #1
Click Here to view Massachusetts Approval Letter #2
Does Massachusetts require a General contractor (commercial contractor) license?
 No
Information is continually added and updated.  Please check back.