Personal Safety and Self Defense Courses

Be Safe at Home, Work or Play!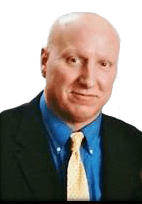 Course instructor Preston L. Taylor "PT" is a police officer with over 20 years of experience, and is extremely knowledgeable in the realm of personal protection and self-defense.
This online course offers self-defense tactics from the stand-up position utilizing gross motor skill (easy but effective) techniques as well as ground defense and ground avoidance (rape prevention) tactics which can be used anywhere in any situation.
You will also learn to be aware of your surroundings and potential dangers.
4-Hour Personal Safety & Self Defense

Qualifies for 4 Hours General Education
Instructor: Preston "PT" Taylor
Online HD-Video with No Tests!

4 Credit Hours

6-Hour Michigan Real Estate 2017 Renewal Course

4-Hour Personal Protection & Self Defense with "PT" Taylor
2-Hour Property Management with Gwyn Besner
Online HD-Video with No Tests!

6 Credit Hours
Click on the video to the right for a demonstration of this course.

-Testimonial-

"Traverse Area Association formed a Safety Task Force to primarily educate our Realtor & Affiliate members.
Preston Taylor was highly recommended to us as a local expert. Following several interviews, we choose "PT"
because of his impressive qualifications and experience.

Our first class sold out in 24 hours! The room was full of Realtors, primarily women, and a few smart men.
He captivated the audience and left us hungry to learn more, and the comment feedback was 100% positive!

PT shared his knowledge with humor and a calm, passionate confidence. He stayed on topic, welcomed
questions and stayed late. TAAR and the Safety Task Force has scheduled 6 more classes for our Realtors
with PT in 2016 and we feel lucky to have him as our instructor."

Barbara Hood, Associate Broker ~ Stapleton Realty
TAAR Board of Directors Women's Council of Realtors
Northern MI Chapter, Board of Directors
COURSE SYLLABUS
Course Description
This four-hour course is designed to provide important safety tips and precautions for personal safety in the workplace. This is especially true for real estate professionals as they are very often in situations that expose them to unknown situations, with unknown persons. Instructor Preston Taylor has worked in law enforcement for over 20 years, is a Police Academy Instructor, and a Defensive Tactics Instructor for over 15 years. He has acted as a speaker/trainer for the National Association of Realtors and the Michigan Association of Realtors.
It is important to understand the legal environment surrounding self-defense and the physical limitations that can be a factor for each individual. There are key "Rules of Engagement" that will help those who work with the public to recognize and avoid dangerous situations. If a confrontation does occur, the instructor outlines and demonstrates the best and most practical ways to respond to and reduce potential harm. This program offers self-defense techniques from the stand-up position using easy and effective gross motor skills, to ground defense and ground avoidance (rape prevention).
Upon completion of this course, participants will:
Understand what laws govern personal protection and the use of deadly force.
Recognize the pros and cons of firearms, pepper spray, and stun guns.
Be able to effectively use the most practical precautions during both home showings and open houses.
Become more confident in the use of physical deterrents and self-defense techniques.
---
LEGAL ENVIRONMENT
Lesson 1
1. Taking ownership
2. Use of deadly force
3. Stand your ground laws
4. Investigations
5. Precautions
PHYSICAL LIMITATIONS
Lesson 1
1. Rules of Engagement
Lesson 2
1. Freeze, Flight or Fight
2. Physiological changes
3. What to expect
4. Energy conservation
SAFETY IS YOUR RESPONSIBILITY
Lesson 1
1. Recognize, respond and reduce
2. Myths
3. Survival skills
4. Perception is reality
Lesson 2
1. Safety at work
2. Safety at play
SAFETY AND REAL ESTATE SHOWINGS
Lesson 1
1. Items in the home
2. Hiding spots
3. Liability
4. During the open house
SELF DEFENSE TACTICS
Lesson 1
1.  Firearms
2.  Pepper Spray
3.  Stun Guns
Lesson 2-5
1.  Onsite practical tips
REVIEW
FINAL ASSESSMENT