Mississippi Residential Builders License Courses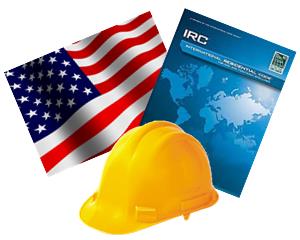 This is the easiest method of preparing for your exams. Our course content combines HD Videos with engaging slides and hundreds of practice questions that are as close to the real test as it gets. We walk you through the reference books pointing out the important parts.  We are so sure you will pass, we have a Money Back Guarantee — pass on your first try or get your money back! (click here for more information)
Business & Law Management Exam Course

Regardless of whether you are seeking a residential or a commercial contractor license, you will be required to pass the Business and Law exam. You must also pass the Trades exam for the type of license you are seeking.


Residential Builder License Course

A license is required for any new residential construction over $50,000 that is three stories or less. Commercial work less than 7500 sq. feet is also allowed under this license.
IMPORTANT NOTICE: Effective January 25, 2013, all residential builders and remodelers will be required to provide a certificate of insurance evidencing current coverage of general liability insurance.
EXAM CONTENT
Questions are taken at random from a pool of over 1,000 questions.
Business and Law Exam Content – there are 50 questions on the exam and you are allowed 2 hours.  You must get at least 36 questions correct.

Licensing Requirements – 5 questions
Estimating and Bidding – 7 quesitions
Lien Law – 1 question
Financial Management – 5 questions
Tax Law – 5 questions
Labor Laws – 5 questions
Project Management – 5 questions
Contracts – 6 questions
Business organization – 2 questions
Risk Management – 4 questions
Environment & Safety – 5 questions
Residential License Exam Content –  There are 80 questions on the exam and you are allowed 3 hours.  You must get at least 56 correct.

Site work, Footings and Foundations (11 questions)
Concrete and Concrete Reinforcement (8 questions)
Masonry (8 questions)
Carpentry (13 questions)
Associated Trades and Drywall (6 questions)
Roofing (7 questions)
Estimating, Plan Reading and General Code Requirements (18 questions)
OSHA Safety (5 questions)
Licensing (4 questions)
 To purchase individual books please visit our BOOK STORE