Mississippi Online Business & Law Management Exam Preparation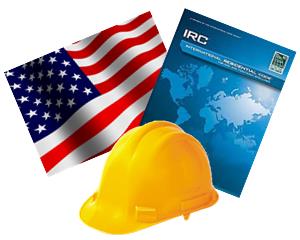 Our course combines instructor-led HD-Videos with interesting slides and interactive sample quizzes to make it easy to stay engaged and absorb everything you need to know to pass this exam.  Follow along in your book to highlight the important points to study.
Business & Law Management Exam Course

Regardless of whether you are seeking a residential or a commercial contractor license, you will be required to pass the Business and Law exam.  You must also pass the Trades exam for the type of license you are seeking.

NOTE: The Business and Project Management for Contractors Book is required for this course and allowed into the exam with you.
Exam Content Information
This course covers everything you need to know to pass the Business & Law Management exam.  Below are the subjects on the exam with the number of questions from each subject.  Keep in mind that PSI Examination Services takes the questions at random from a pool of over 1,000 questions so that no two test takers get the exact same test.
Here are the exam subject areas and the number of questions in each. 

You will be given 2 hours to take this 50 question test.  You must receive a 70% or better to pass.
Licensing Requirements – 5 questions
Estimating and Bidding – 7 questions
Lien Law – 1 question
Financial Management – 5 questions
Tax Law – 5 questions
Labor Laws – 5 questions
Project Management – 5 questions
Contracts – 6 questions
Business organization – 2 questions
Risk Management – 4 questions
Environment & Safety – 5 questions
COURSE SYLLABUS
This course will prepare students for the Business and Law portion of the exam and is based on the relevant chapters found in the Mississippi NASCLA Contractors Guide to Business, Law and Project Management, 4th Edition.
---
Licensing Law
Residential Licensing Law
Commercial Licensing Law
Bidding and Estimating
Bid Documents
Estimate Planning
Determining Costs
Common Sources of Error
Submitting the Bid
Job Cost Recording
Estimating Software
Making a Profit
Lien Law
Filing a Claim of Lien
Interim Waiver and Release Upon Payment
Waiver and Release Upon Final Payment
Affidavit of Nonpayment
Payment Bond
Financial Management
Accounting Cycle
Financial Ratios and Trend Analysis
Methods of Accounting
Contract Accounting
Cash Management
Equipment Records
Accounting for Materials
Payroll Accounting
Tax Law
Federal Taxes
Mississippi State Taxes
Employee Management
Hiring Employees
Hiring Minors for Construction
Employee Documentation
Federal Acts
Other Labor Laws
Workers and Unemployment Compensation
Project Management
Project Schedule
Scheduling
Cash Flow
Project Management
Project Life Cycle
Daily Reports
Budget and Cost Controls
Tracking the Budget
Quality Control
Value Engineering
Contract Management
Basic Contract Elements
Contract Provisions
Breach of Contract
Limiting Risk
Types of Contracts
Methods of Contracting
Change Orders
Dispute Resolution
Substitutions
Contract Documents and Project Manual
Oral vs. Written Contracts
Subcontracting
Business Organization
New Business Start-up
Establishing a Business Entity
Naming your Business
Risk Management
Insurance
Employment Insurance
Contract Surety Bonds
Federal Construction Projects
Mississippi Public Construction Projects
Jobsite Safety and Environmental Factors 
Safety and Health Programs
Recordkeeping
Penalties
Environmental Laws
Asbestos
Hazardous and Non-hazardous Waste
Lead Based Paint
WHAT TO DO NEXT?