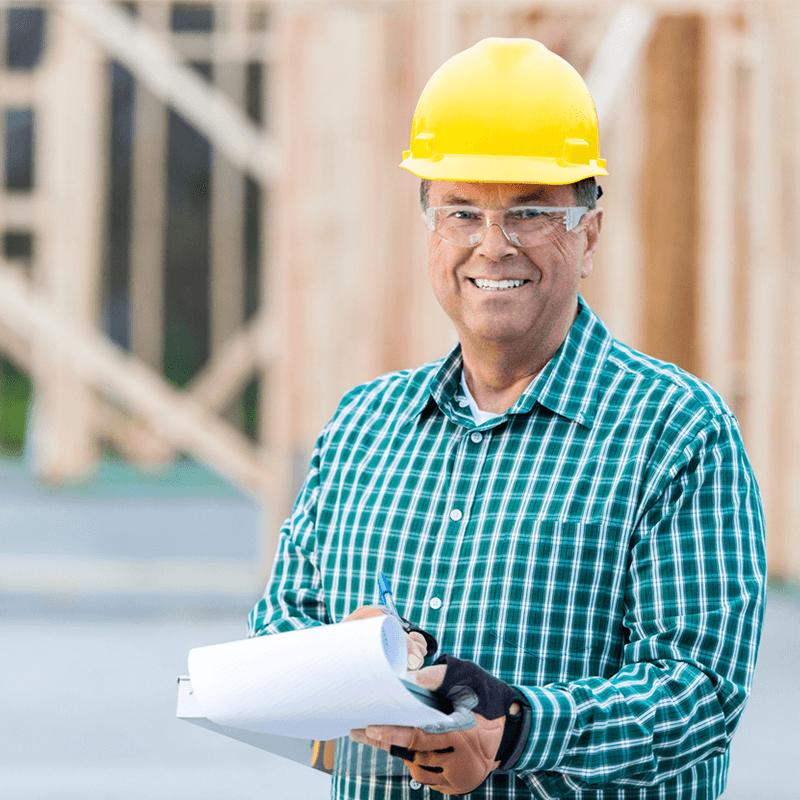 Residential Construction Contractor Exam Prep | Louisiana
8 Hours | Online Text Course
Prepare for your licensing exam on your own schedule with this course that covers EVERY topic on the Louisiana Residential Building Contractor Licensing exam. Mobile friendly so you can study anytime, anywhere!
course details
Louisiana Residential Building Contractor Exam Frequently Asked Questions: 
There are two steps in getting licensed as residential or commercial building contractor in the State of Louisiana:
Submit an application to the State Licensing Board for Contractors along with the supporting documents. You can obtain an application at the State web site: http://www.lslbc.louisiana.gov/default.htm
Upon receipt of the application, the State Licensing Board for Contractors will send you an examination scheduling notice with the date of your exam. You will be required to pass a Business and Law exam and the Trade exam for the license you are seeking.
Any construction project of $50,000 or more ($1 or more for hazardous) must be performed by a licensed contractor, even the home owners themselves. There are no provisions in the law to prevent an owner from applying for and being issued a contractor's license.
The Residential Contractor license is required to build a fixed building or structure three stories or less where the cost is $75,000 or more and it is used by another as a residence, including duplexes, triplexes and fourplexes.
LSLBC will offer computer based trade exams outside of Baton Rouge beginning First Quarter, 2013. In partnership with Bossier Parish Community College, University of Louisiana at Monroe, LSU-Alexandria, Sowela Tech in Lake Charles and Delgado in New Orleans, the trade examinations will be "local" for all contractors.
This is a CLOSED BOOK exam.  A Calculator will be provided for your use during examination.
The following is an outline of the subject areas (in descending order of weight) that will be covered in the exam:
Rough Carpentry 26%
Interior and Exterior Finish 20%
Concrete and Rebar 19%
Associated Trades 10%
Excavation and Site Work 9%
Roofing 6%
Masonry 5%
Plans and Specifications 5%
The examination is made up of 80 multiple-choice questions which are equally weighted. You will have four hours to complete this examination.
The course takes approximately 8-hours, but we move rapidly through the materials.  For a thorough review, you may want to allow twice that amount of time.
The NASCLA Accredited Commercial Contractor Course should take at least 24-30 hours.
Once you register, you have up to 6 months before your course is deactivated.  If you need longer, just give us a call and we can arrange an extension.
Yes.  You are required to complete six hours per year by your original licensing date to renew your Louisiana Contractor License. This increased in January, 2012 from four hours to six hours each year.
Click on the link to view our approval letter: LOUISIANA-Continuing Education Provider Approval letter
A delinquent penalty of $50 for late renewal of Commercial and Residential contractor licenses may be assessed 15 days following the expiration date.
Failure to renew your license within six months after your renewal date will result in forfeiture of your renewal rights and you will have to start all over.
Simply mail a copy of your Certificate of Completion from our course to the State Licensing Board for Contractors2525 Quail DriveBaton Rouge, LA 70808Phone: (225) 765-2301You DO NOT need to send the Continued Education Form because we have all of the necessary information printed on your certificate.
Yes. The NASCLA-Accredited Exam replaces the Trades exam for Commercial Contractors.
When you pass the NASCLA Accredited Examination for Commercial General Building Contractors, you will be listed in the NASCLA National Examination Database. You will then have this information available for the following states which accept the NASCLA Accredited Examination: AL, AR, GA, LA, MS, NV, NC, OR, SC, TN, UT, US Virgin Islands, VA, and WV. You may also need to take each states' specific business/law/project management exam in addition to the NASCLA exam.