Find A Pro
Builders License Training Institute Official "Find A Professional" Web Site
If you have completed one of our programs and obtained your State license or certification, and would like to be added to our database of professionals, please CLICK HERE.
If you are looking for a professional building contractor in your area, please 
CLICK HERE.
We are members of International Code Council, National Home Builders Association, Michigan Association of Home Builders, Home Builders Association of Greater Grand Rapids and Better Business Bureau.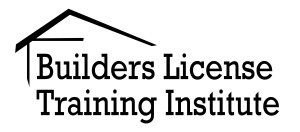 Call 1-800-PASS104 (727-7104)
Email: info@licensetobuild.com
We urge you to contact the Better Business Bureau when selecting a Builders License Class or Home Study Course.  Several companies have been reported for improper business practices (i.e. wrong or misleading information, not upholding refund policies, etc.).  Make the right choice.   Don't be mislead.